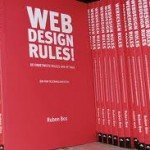 Almost every business benefits by having a strategic web presence, which begins with a customized website. Your website is the virtual version of your storefront and will likely be the place where potential customers create their first impression of your business.
At BillboardOnline, we focus on the most crucial elements of a website development and website design to ensure that it is optimized for both site visitors and search engines. Our web design packages cover a range of needs, from starting a website from scratch to updating an existing site.
Basic – WordPress Starter Site – $500
See options for our Basic Package here.
Intermediate – WordPress Adapted Site – $750+
Advanced – Custom Site – $2,000+
If you are interested in learning more about our web design packages, contact us to set up a free initial consultation.